Home
My name is Yasmeen and I am chartered counselling psychologist and registered practitioner psychologist.
I offer personal and accessible therapy for a range of issues, with specialist interest and training in the areas of eating disorders and weight management. I integrate a range of evidence- based therapies to create a personalised approach to treatment in a warm and inviting atmosphere where you can feel calm and at ease. If you would like a free 15 minute consultation to find out how I can help, please get in touch.
I look forward to helping you find your Inner Balance.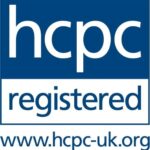 Frequently Asked Questions
In some way, suffering ceases to be suffering at the moment it finds meaning
-Dr Viktor Frankl
Take the first step, get in touch